¶ The conflict between industrialism & the ancient methods of handicraftsmen which resulted in the muddle of the 19th century is now coming to its term.
¶ But tho' industrialism has now won an almost complete victory, the handicrafts are not killed, & they cannot be quite killed because they meet an inherent, indestructible, permanent need in human nature.
—Eric Gill
An Essay on Typography
1931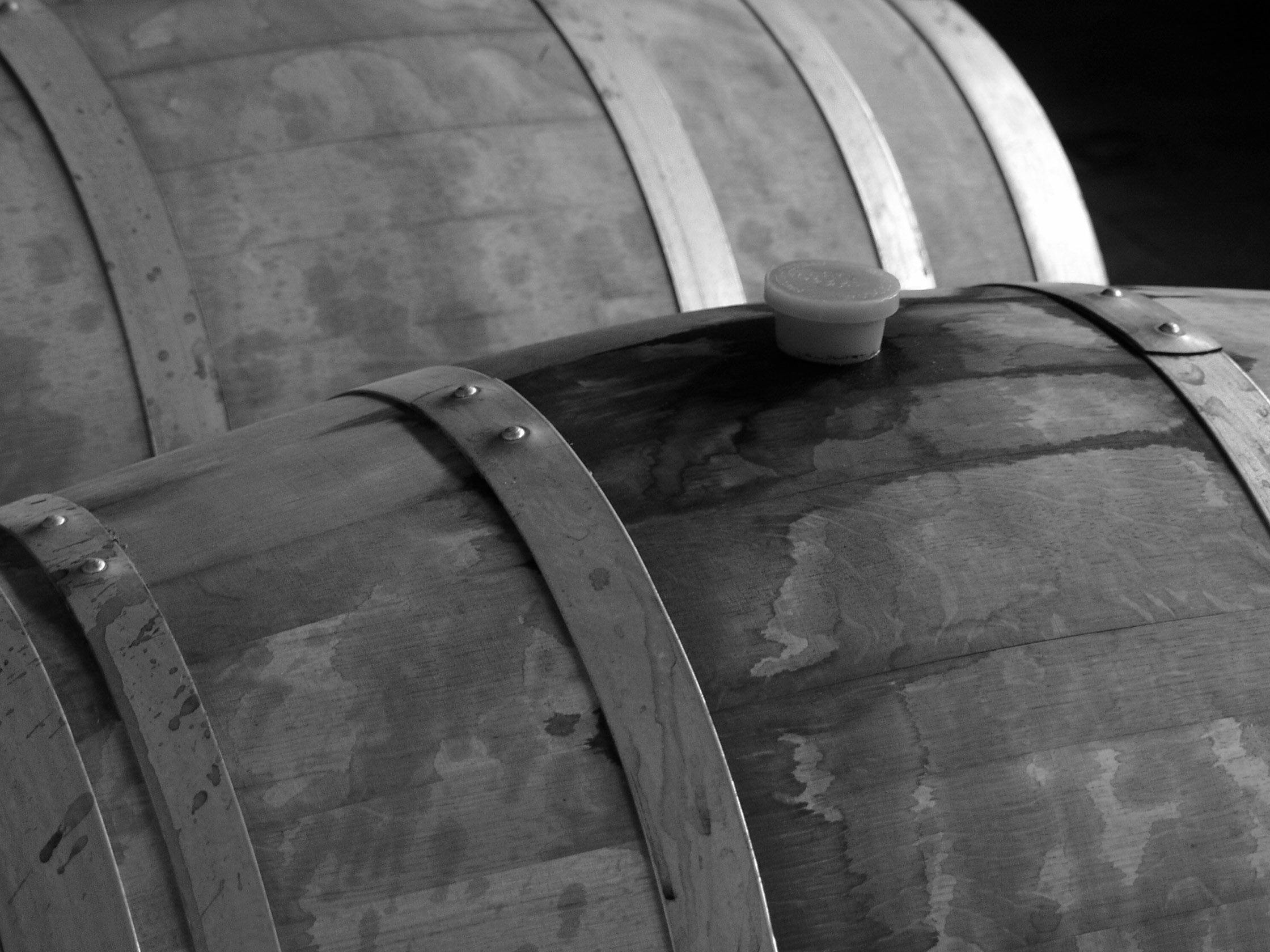 2016 Pilcrow Ghost Block Cabernet Sauvignon
The Ghost Block vineyard is a unicorn of sorts, being a 'mountain' vineyard on the valley floor. The old vines of Ghost Block sit on the side of Yountville Hill—a mountaintop that formerly resided high above the Stags Leap District in the Vaca Mountains. Some eight million years ago, in a cataclysmic event, a portion of the Vacas toppled, tossing a peak to the west. This relocated peak (Yountville Hill) got turned on its side, revealing a unique, vertical bedding of rarely-ever-exposed Napa Tertiary Volcanics. Ghost Block Cabernet Sauvignon interprets this soil construct with soft, plush tannins and nervous, bright acidity. Down-valley cool mornings add a touch of black tea and rose petal to the varietal traits of blackberry and cassis, all wrapped in old-Napa elegance.
96 Points - Decanter
"This Ghost Block Vineyard Cabernet focusses its efforts on highlighting this mystical site. It was formerly a hill but ended up on the valley floor in Yountville, and the terroir showcases an array of Napa Tertiary volcanics, giving birth to this gem from the acclaimed 2016 vintage. In an effort to create an honest wine, Sara keeps the winemaking minimal, with no modern techniques. The wine is quite unique: a soft layer of rose petals and dark fruit is seamlessly complemented by vibrant tension and silky tannins." Decanter, January 21, 2019 (pdf)
The 2016 Pilcrow Ghost Block Vineyard Cabernet Sauvignon is now available in our store. Additionally you are invited to Subscribe to our First Edition mailing list to stay in touch and to be made aware of news, updates and to have first crack at our future releases.


Our promise with each vintage of Pilcrow is to celebrate the humanity of craftsmanship through small-lot wines that value grace and thoughtfulness. As new vineyards, new varieties and new vintages present their unique selves, this resolve will remain the same.
Terroir, in its most broadly defined sense, is a summation of the differences that exist between unique vineyards. The fine-wine ambition that drives Pilcrow makes the clear expression of terroir an absolute and an ideal. By looking for, caring for, and safeguarding the differentiating characteristics of each vineyard we stay alert, as vintners, to the exceptional possibilities of each wine.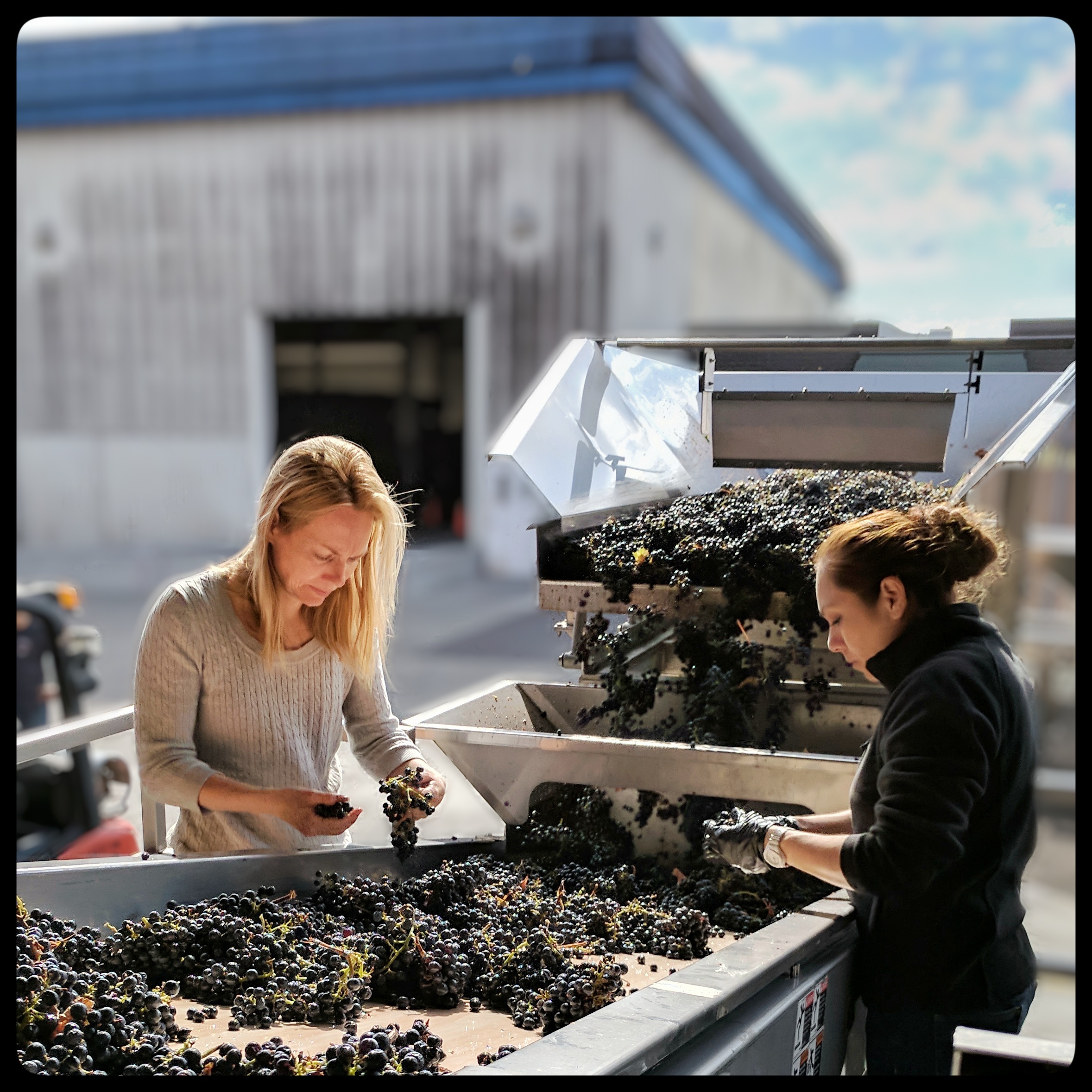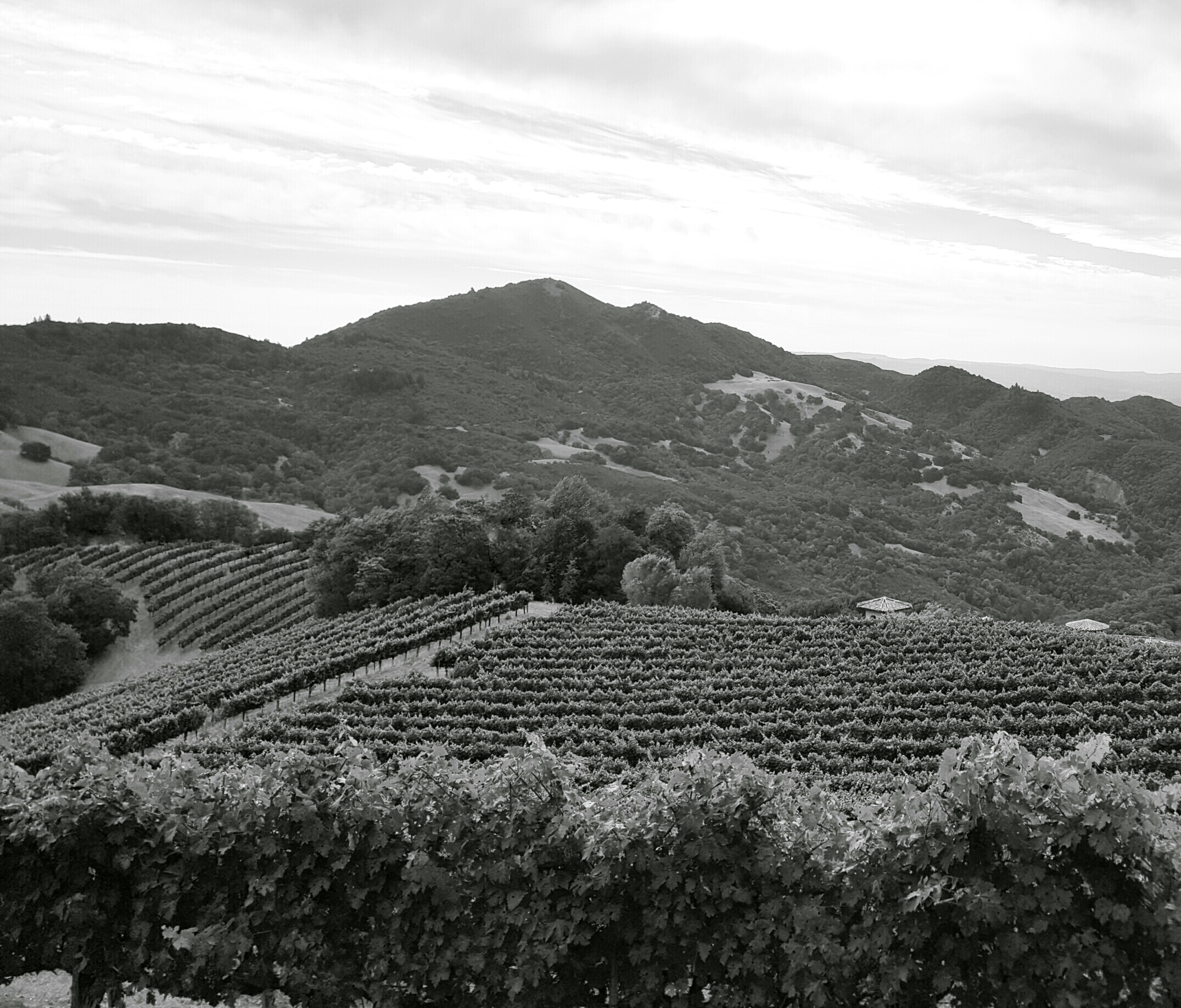 The Ghost Block Vineyard is 16 acres in size and is farmed by Kendall Hoxsey-Onysko, third generation, family winegrower. The vineyard was established by her family in 1903 when they first planted grapevines around Yountville Hills. The vineyard draws its name from the fact that it lies next to Pioneer's Cemetery where George Yount—and many of Napa's first winegrowers—has been laid to rest.
Ghost Block Vineyard sits on the southern edge of the Yountville Hills—a unicorn 'mountain' vineyard that is one-of-a-kind in the Napa Valley. Originally a mountaintop above Stags Leap District, the vineyard site toppled to the valley floor as a part of the Nested Megaslides some 8 million years ago. This slide down the Vaca Range turned the bedrock on its side, exposing two epochs of Napa Volcanics. The vines themselves straddle this exposed terroir, expressing 100 million years of parent material.
The Yountville AVA climate is moderate, with cool marine influence and predictable, morning fog allowing for cool summer mornings and only moderately warm days. This combination helps to give the wine a nervous energy and grace that are highlighted by Pilcrow's trademark, hands-off winemaking approach.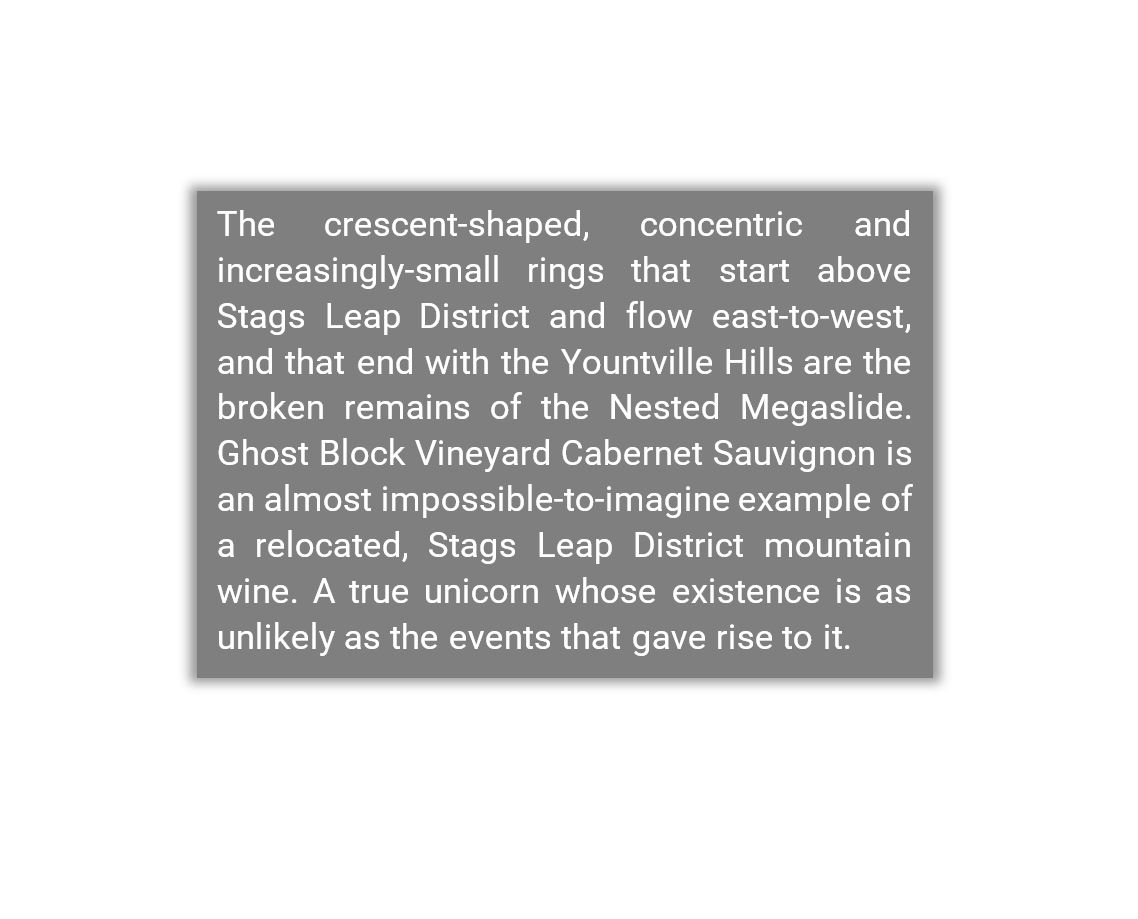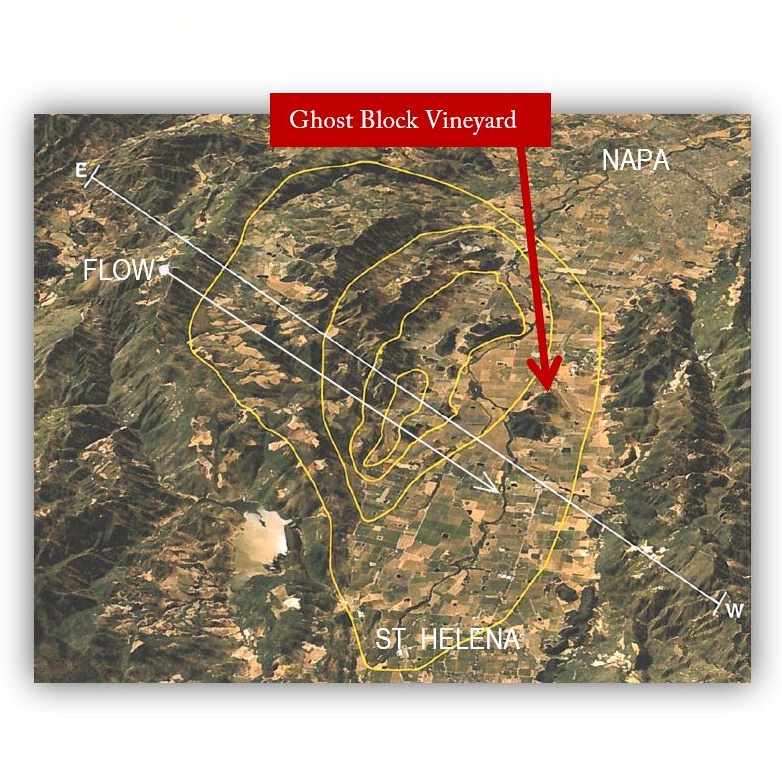 Pilcrow was founded by wine-industry veteran Sara Beer. Raised in the United States by European parents, Sara discovered her passion for food, wine, and travel early in life.
Taking on the role of winemaker was a new one for Sara. She has been the grateful beneficiary of tremendous tutoring from many role models, mentors, and friends. Her role models include those who have made some of the great wines dotting the hillsides of the Napa Valley; think Mayacamas, Diamond Creek, and Dunn. Her mentors include some of the most thoughtful vintners in both the new world and the old, including John Williams, Jean-Michel Comme, and Jean-Nicolas Méo. Her friends—including Marco DiGiulio, Keith Emerson and Toshiaki Wakayama—have helped define, challenge, and develop the wine itself.
All of these influences and teachers have instilled and enriched the fine-wine ambition that drives Pilcrow.
Learn more of the story from the Napa Valley Register here.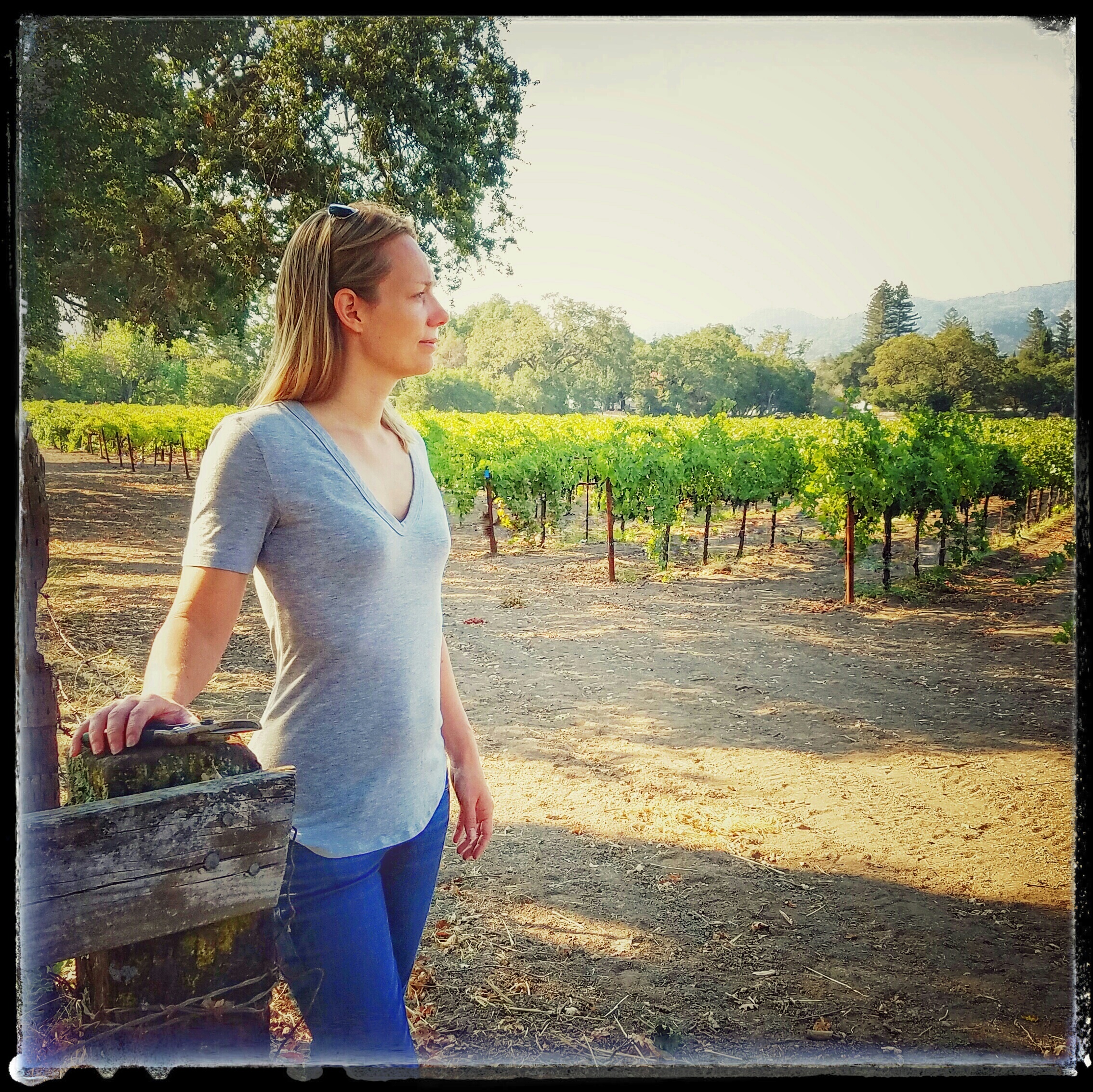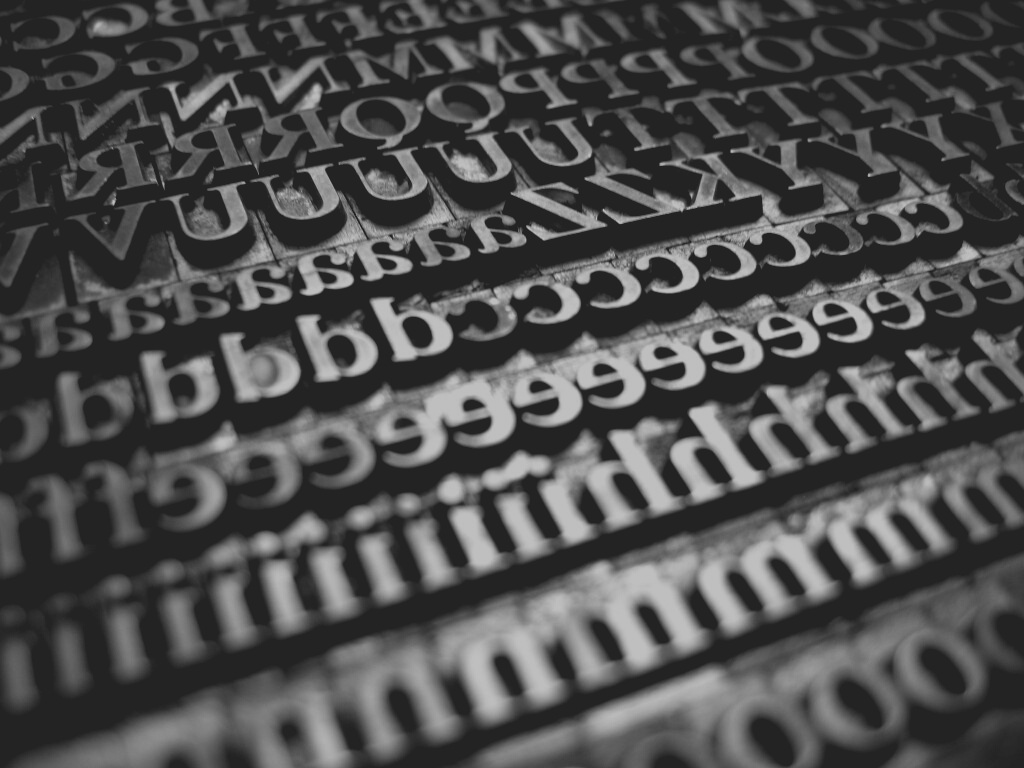 "Everybody knows how difficult it is to define that beauty, charm, and loveliness which is called grace. But since grace is certainly natural and instinctive, spontaneous and effortless, we will not be wrong in seeking it in whatever is rare, perfect, and seems a pure gift of God and nature, even though it results from a long exercise and habit."
Giambattista Bodoni, Manuale Tipografico, 1818
Each vineyard and every wine that emanates from it has a personality. We like to pair each unique, vineyard site with a typeface that we think speaks to the vineyard and the wine. For the Ghost Block Vineyard we chose "Bodoni" designed by Giambattista Bodoni in 1790.
His typeface was characterized by a severe simplicity. In his influential Manuale Tipografico of 1818 he laid down the four principals of type design "from which all beauty would seem to proceed. Namely; regularity, cleanliness, good taste, and charm."
Bodoni's namesake typeface is admired for the grace and balance with which the vertical strokes carry weight and power while the horizontal lines and serifs are fine, elegant and virtually weightless. Power without weight. From the Duke of Parma to Vogue Magazine, Bodoni's deft touch has inspired beauty and craft.
For a (nearly) complete history of the pilcrow itself, read Keith Houston's essay here.
Distribution Partners
California: True North Wine Merchants, Sara Beer, Proprietor. 707-479-5356 mobile | sbeer@truenorthwines.com
Illinois (Sara's home state!): Vintage Wines, Winebow, Charles Munden, Brand Manager. 773-317-6010 office | Charles.munden@winebow.com
Indiana (Jonah's home state!): Southern Glazer's, Kristen Howells, Portfolio Manager. 317-810-2678 office | kristen.howells@sgws.com
Louisiana (who dat!): Purveyor of Fine Wines, Meghan Federico, Comptroller. 504-523-5230 office | mfederico@winepurveyors.com
Japan: La Languedocienne, Toshie Nakashima, Director. 電話番号03-5825-1829 | toshie@brownandcoltd.com